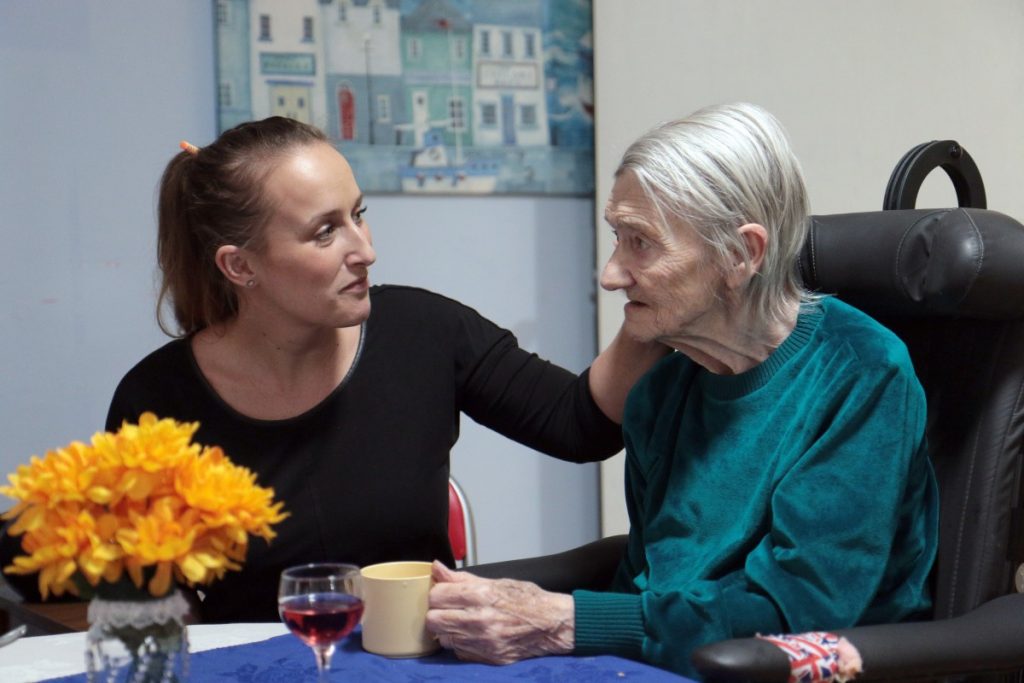 We all have the ability to care within us, but for some people it's a calling. Like for Sarah, who decided to become a care worker 18 months ago. She'd always cared about other people, so for her it felt like a clear step in the right direction. As a mum and step-mum to five children, the role offers her the flexibility to work around her family life, and still enables her to develop and progress her career. This is Sarah's story:
I started my career in care working at a care home with residents at the end stages of their life. More recently I've been supporting our dementia residents and although it can be very challenging at times, I love getting to know each individual and taking the time to learn how dementia is affecting them, because it affects everyone differently.
Where I work we have end of life residents, so the amount of time you'll spend with someone varies. Sometimes you may support someone for a few days and other times the residents are with us for several years, so we have time to get to know them.
The mornings are usually very busy supporting the residents to get washed, dressed and ready for the day. We make a real event of lunchtime and the afternoons which are much more social. We often have afternoon tea parties and the music man comes in, so it's a really nice time to get to know people socially.
Of course it's hard work too. The first few weeks are the most exhausting mentally; as with many jobs you're busy learning everything you possibly can and you're constantly thinking about the residents' needs.
After the first couple of weeks it's like you have this new family, and you feel like you gain all these lovely grandparents. You make such a difference in their lives, helping them to live more independently. It's a wonderful feeling to go home knowing that you've made someone laugh or smile. Sometimes they'll tell a story that maybe they haven't told in 40 or 50 years and you reminisce with them; you know it's made their day to be able to tell that story to someone. It's just lovely.
In my role I've been able to access brilliant training. At least once a month we have training on something; be that a refresher course on first aid, food, dysphasia or dementia. I'm also doing my Level 2 qualification in health and social care with my work. Although I do most of this work at home, my manager has been really good at helping me to find time for my qualification; allocating hours out of my day when my assessor is coming in so that we can sit and work together.
Once I complete this qualification I'll be able to do senior level training, when I feel ready for it. Following this I can train to become floor lead, so there's a lot of ways to progress.
My favourite part is to spend time with the residents and get to know their families. You become part of their extended family in a way. It's just nice being such an important part of someone's life. I've even been invited to the funeral of one of my ladies and I was really touched to be able to go. In the eulogy one of the family members included me in his speech, saying about the difference I'd made and it meant so much to me. It was just so lovely to have that kind of recognition and to have made such a difference to someone's life. That's what matters to me the most, it's why I do what I do.
---
If you are interested in starting a career in care and health, search current job vacancies.