Safe travel One Stop Shop
5-7 yrs Key Stage 1
Many roadside locations are intrinsically dangerous, e.g. beside parked vehicles, sharp bends, brows of hills, intersections, etc. Recognising such dangers and learning how to plan routes that avoid them is one of the first skills that children must learn.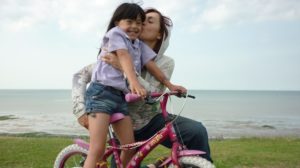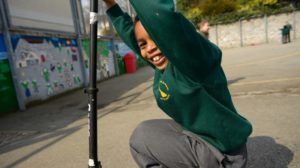 Ride without stabilisers – Sustrans                       Learn how to ride a scooter – Sustrans
Training
Kerbcraft Pedestrian training for 5-7 year olds.
The Green Cross Code how to cross the road safely.
Think! the Governments Road Safety training and campaigns, for Key Stage 1 pupils resources provided here Explore education resources
Bikeability Plus, Balance and Bikeability Learn to Ride, free early training for children.
Information
Sustrans for cycling and walking information.
Living Street walking and pedestrian information.
Travel Devon for local information.
Tips
Inspect the ends of bike and scooter handlebars, the ends of the grips to check they do not have exposed metal 'cookie cutter' ends which can cause abdominal injury. Replace if necessary, ideally with 'end caps'.
Remember helmets for scooters as well as bikes.