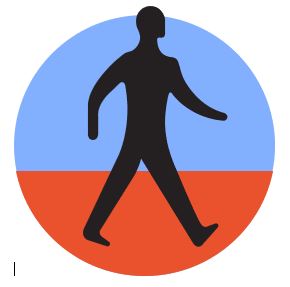 Safe travel One Stop Shop
Pedestrians
Walking is a great way to get around, keep fit and save money, do it safely. Know the difference between looking and seeing, don't be a phone zombie. Be Bright Be Seen.
Myth Busting / did you know?
Its ok to let dogs off the lead on shared paths – Not true, dogs should be kept on a short lead when walking on the pavement, roads or paths shared with cyclists and horse riders.  Retractable leads can cause problems for cyclists and other pedestrians, see rule 56 of the Highway Code
Its ok to ride Electric Scooters on the pavement or road – Not true, at the moment it is illegal to use Powered Transporters such as e-scooters, Segways and go-peds on pavements and roads.  Powered Transporters can only be used on private land.
Share this Space
Devon County Council's Share this Space initiative encourages all highway users to be polite, courteous and take responsibility for their actions on roads and paths.
Watch out for cyclists
Make eye contact. Expect to see cyclists filtering in traffic. Electric bikes can move quickly.
Watch out for drivers
Make eye contact. Always find a good place to cross away from parked cars. Be aware that electric cars are quieter than petrol and diesel cars.
Rural Roads
Walking on rural roads with no pavement, keep to the right-hand side of the road so you can see oncoming traffic. If you come across a sharp right-hand bend it may be safer to cross to the left-hand side of the road and cross back after the bend. If walking at night Be Bright Be Seen, wear high visibility items and use a torch.
Pavement Parking
Vehicles parked on the footway can cause an obstruction and inhibit the independence of many vulnerable people, especially older or disabled people with visual or mobility impairments. And when pedestrians are forced into the road and into oncoming traffic, pavement parking is simply dangerous. Pavements aren't designed to carry the weight of a vehicle: parking on pavements cause damage which adds to maintenance costs.
Report pavement parking in Devon, either by calling 0345 155 1004 or online here
Living Streets has produced some posters encouraging considerate parking to put in your window or community centres, these can be downloaded here
Idling Engines
Fumes released from idling engines contribute to air pollution and its estimated that 36,000 early deaths a year can be linked to air pollution. Toxic air disproportionately impacts children from the moment they are conceived. Motorists should turn off their engines if stationary for more than 10 seconds.
Living Streets and the British Lung Foundation have created a Anti-Idling Toolkit with info on how to run your own Anti-Idling campaign in your area.
Training and information.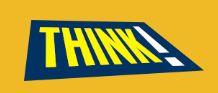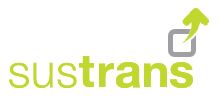 Training and Campaigns             Walking and Cycling info         Walking info and campaigns
The Green Cross Code how to cross the road safely.
Kerbcraft Pedestrian Road Safety training for children aged 5-7
Walking Bus information for schools how to establish and run a Walking Bus.
School Crossing Patrol information about Devon County Councils School Crossing Patrol service.
Walk4life find a walk.
What3words for accurate to 3 metre mapping, ideal if you need to let someone know your exact location, download the app.
Collision and Causality Data
Information dashboard, search with interactive map, filter by mode and age here