| | |
| --- | --- |
| Name | Job title |
| Dr Virginia Pearson | Chief Officer for Communities, Public Health, Environment and Prosperity |
| Sarah Portch (notes) | Executive PA to Dr Virginia Pearson |
| Malcolm Knox | CSW&CP Services Accounts Unit |
| Anthony Thomas | Team Manager Arranging Support (Northern), Care Direct Plus |
| David Edmondson | SEN Education Officer (South) |
| Louise Cox | Senior Management Information Officer, Adult Commissioning and Health |
| Lucy O' Loughlin | Locum Public Health Consultant |
| Rob Coulston | Senior Workforce Development Advisor |
Other members of the group are:
Camilla de Bernhardt Lane, Tim Leishman, Louise Raymond, Lucy Knight, Paul Grimsey
Special guest at this meeting: John Smith, Head of Organisational Development
Recap of the group so far
Summary of outputs from Monitoring and measuring Success Group
Discussed and debated use of tools to measure culture and staff satisfaction.
Considered existing and developing initiatives.
Barry Wehmiller trip and implications.
Coaching network – promotion.
Trialled staff focus groups (Barry Wehmiller model) LISTENING SESSIONS.
Reviewed original "Stop the Clock" outputs with Lucy Knight.
Concept of a "Leadership Collective".
Links to Organisational Development Strategy – John Smith.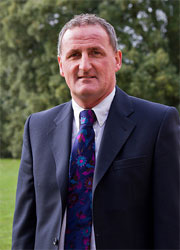 Points from John Smith, Head of Organisation Development:
Key words – trust, happiness, pride and enthusiasm.
Lots of small changes can make a positive difference providing the overall culture is supportive. If not it can lead to frustration and disillusionment
Leadership Charter – is just documented words, what actions are carried out and by who and the behaviour that is seen is the important thing.
DCC does need change (internally driven) – thinking, operation, what you pay attention to.
Culture – shift thinking and behaviour – thinking from the top down to influence the climate for change.
Purpose – focus on what matters for people and communities.
Leaders and managers to help build capability for staff on the front line – connect and understand.
Use the Grenfell Tower experience as learning.
Recruitment – require a shift in how DCC recruit new staff – knowing what good looks like, who do we want to recruit?, what difference will that person make?, what do individuals need?
Moving forward – Next steps
Leadership work is just beginning……..John Smith has asked this group to be part of our engagement work which will cover leadership development and recruitment into DCC. John will arrange to meet with this group in due course.
Sarah Portch will send John Smith a membership list for the group.
John Smith is looking to arrange an unconference on leadership. Following comments and observations from the group it was felt this ought to be held in the new year.
Another "Smarter Devon" unconference event is planned for February run by Lucy Knight.
Ensure learning from "Stop the Clock" – if running an event needs to be tie in and linkage to direction of travel – keep the momentum going
Thank you everyone for attending these meetings and your input to date.