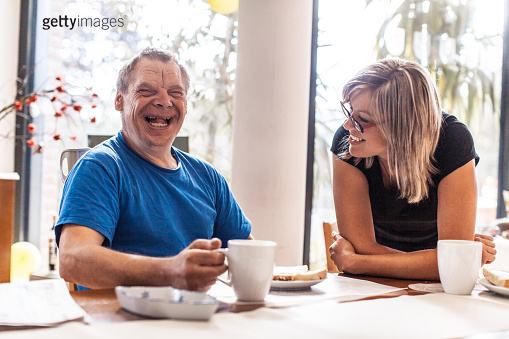 After leaving school Rosie knew she wanted to work with people, but she wasn't sure exactly what she wanted to do. Rosie initially did some volunteering and worked with children with disabilities, and then decided she wanted to support older people. Rosie is now a care worker in a residential care home, supporting older people to live as independently as possible and continue to do the things they enjoy. Rosie loves getting to know the people she supports and their families; making a positive difference to their lives is really important. For families to know their loved ones are well supported and happy is very rewarding!
Rosie is keen to develop her career and build on her 'A' level in health and social care, and is currently undertaking a level 3 qualification alongside her role.
Rosie is passionate and enthusiastic about care work, and enjoys both the challenges and rewards it brings!