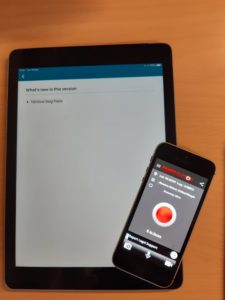 Apps are being developed all the time, for use on your phone or tablet, to make everyday life easier to manage and promote independence and safety at home and when out and about. The ILC Occupational Therapists have undertaken their own internal reviews of the apps before adding them to the website. These Apps are produced and maintained by third parties and any access and use of this app constitutes acceptance by you of the Terms and Conditions. See our Apps disclaimer.
View our apps suggestions for medication management below: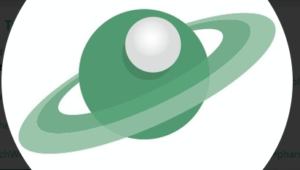 Healthera by Healthera Ltd: NHS recommended app which allows links with your local pharmacy, supporting management of medicines, prescriptions and repeat prescriptions. Alarms will remind you when to take your medication. Scan your prescription for automatic reminders when repeat prescription is due. The app allows you to have virtual online conversations with your pharmacist about your medication and any side effects you're experiencing without waiting for a GP appointment. Family members can act on user's behalf to monitor medication and prescriptions. Check with your local pharmacy to see if they support app use. Android or Apple. Version: 4.6.0. Memory Space: 64.8MB. Cost: Free. Last reviewed: August 2019. Pros: Easy to use app to monitor medication. Scan in barcode option for medication. Cons:  GP or pharmacy need to be registered for use of full functionality.

Medisafe by Medisafe: A medication reminder app. Manually input your medication, dosage and timings for reminder alarms. The app can remind you how to take your medications, as well as what they look like. Can be linked to a family member or carer to monitor if medication has been taken or not following alarm being de-activated by the user. In app purchase of premium Medisafe (Charged at $4.99 a month) allows unlimited family and friend profiles to be added for reminders and monitoring.  Android or Apple. Version: 6.4.12 Memory Space: 109.3MB Cost: Free download with option for in app purchases for enhanced version. Last reviewed: Old version reviewed December 2018. Pros: Central location to store medication details, GP appointments, and prescription re-fill reminders. Cons: In App Purchases.
Medsmart by Talking Medicines: Medication reminder app for easy control and tracking of medicines. You can upload your medications by scanning the barcode on your medicine packaging, and the app will show side effects, ingredients and what medication is for to help with memory and compliance. Alarms will remind you when to take your medication. Information can be shared via email within the app so family members or professionals can track your adherence.Android or Apple. Version: 1.2.9 Memory Space: 38.86MB Pros: Can upload medication through scanning barcodes. Cons: Relies on user interacting with app to manage medication and hear phone alarming when meds need taking.

Pillmanager by Healthnet Ltd: App for managing medical information including; medication, vaccinations, current investigations. Can be sent directly to pharmacy, GP or emergency contact for them to monitor. Requires user to be able to interact with the app for it to be helpful. Alarms will remind you when to take your medication. Can set "critical limits" with GP to monitor readings at home. Check with your local pharmacy to see if they support app use. Android or Apple. Version: 3.6.4. Memory Space:  13.9MB. Cost: Free. Last reviewed: July 2019 Pros: Allows clear monitoring of health needs and conditions. Cons: Relies on user being able to input data into app and relies on GP/Pharmacy having an account for full functionality.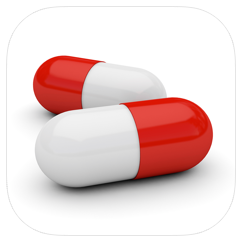 Pill Reminder all in one by Sergia Licea: Useful app for scheduling medication and setting reminders for taking medications.  Option to take photographs of specific pills as an extra prompt. Additional reminders for when prescription refills are due and medical appointments (once manually inputted). Adherence can be shared with family and friends through a manually sent email. Options to support multiple users with medication management. Apple Only. Version: 3.2. Memory Space: 9.9MB. Cost: Free download, in app purchases for unlimited reminders. Last reviewed: January 2020 Pros: Can be linked to several users to monitor a group of people i.e. used for family. Cons: Free app only gives you two reminders.