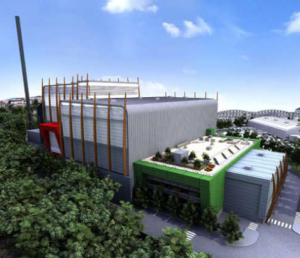 The South West Devon Waste Partnership consists of Plymouth City Council, Torbay Council and Devon County Council. It was formed in 2007 to explore solutions for the treatment of residual waste in the South West Devon area.
Following the assessment of all submitted proposals in a procurement process, MVV Umwelt was announced as the Partnership's preferred bidder in January 2011 and, following approvals from each of the partner councils and Defra, contracts were signed in March 2011.
The MVV proposal is for a 245,000 tonne capacity energy from waste facility located in North Yard, providing environmentally sustainable electricity and heat to HM Naval Base Devonport. Both the planning permission and an environmental permit for the development were awarded in 2012, and the facility is currently being constructed.
More details about the project are available on the South West Devon Waste Partnership website, and on MVV's own website. Links to these sites can be found below: