Doing what matters to you
We believe that our purpose is to help our citizens to live their life well in a way that makes sense to them.
Our purpose is what we understand people in Devon need us to do. It is the core that unifies all officers, leaders and elected members across the council, and gives us a common purpose with our partners across the public and voluntary sectors. It is the driver for everything that we do and every decision that we make.
To find out more about our aspirations as an organisation, visit our strategic intent website
Putting you at the heart of what we do
Doing what matters the most to people is at the heart of what Devon County Council is trying to do. Our digital technologies and process are there to support, enable and provide access to the services and support around them.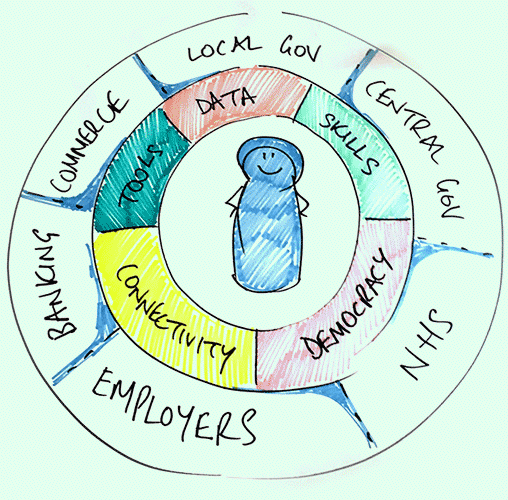 Adding value with digital
It is our aim to build services around what matters to those who need our support and the wider community in Devon.
Investing in digital technologies enables us to offer;
better value
improved opportunities for those who need it the most
better access to information and guidance so people can make informed choices
easier access to public services and support.
Digital technologies also allow us to operate in a more agile way, freeing up our professional staff to focus on what really matters.