Employment and inward investment
Finding the right balance of appropriate skills to support the current and future needs of individuals, businesses and the local economy is a key priority for the Economy and Enterprise team. Ensuring our workforce have the appropriate skills is also crucial in order to optimise Devon's offer as a business destination and attract inward investment to the county.

Inward Investment
As well as ensuring that our workforce have the skills businesses need, we also put significant resources into attracting new business investment into the county. In addition to enquiry handling and regular marketing campaigns, we are responsible for Devon's inward investment website which showcases our county as a top business location.
Devon Area Action Force
We represent Devon County Council in this group of private, public and voluntary sector organisations who work together to provide assistance and support for firms and their employees when faced with redundancies, as well as assisting Job Centre Plus in coordinating their response.
Workforce Skills
Employment and Skills Action Plan
In order to support Employment and Skills across the county, we have put together an Employment and Skills Action plan which identifies the role that we will take, the priorities and areas that it will support, and the opportunities for working in partnership. View the Employment and Skills Action Plan.
Undertaking key pieces of research is central to the delivery of the action plan. The most up to date research report is the 2013 Business Workforce Skills Survey Report.

Apprenticeships
We fully supports the role of apprentices within businesses in Devon and encourage businesses to consider taking on an apprentice through marketing communications activity, and a dedicated Apprenticeships website.
Labour market data
Current funded projects
The basis for this project, delivered by Cosmic Ethical IT,  is to support our most disadvantaged individuals and communities to become more digitally aware. With the imminent arrival of Welfare Reform changes that will have a significant impact on these groups i.e. due to the digitalisation of certain services, this project will address some of the challenges and provide a variety of interventions to support them.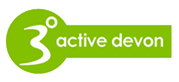 Active Devon have been commissioned to work with NEET young people to deliver activities that will encourage them into Employment, Education or Training, through first engaging them with some kind of sport or activity. This is a two year programme that will be delivered across Devon, Plymouth and Torbay.