Who are we?
Kath Drescher is the Service Manager for our Adopt South West Regional Adoption Agency (RAA)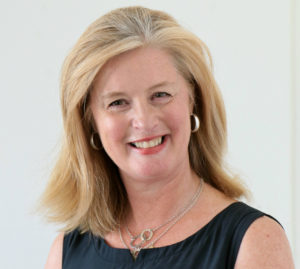 Kath is known to many adopters and staff, and she has been a part of the development of Adopt South West to date. You may know Kath as the Senior Manager of Adoption, Fostering, Atkinson and the Youth Offending Service at Devon County Council. And previously, she was Operations Manager at Devon Adoption and Practice Manager in assessment at Families For Children adoption agency.
She is passionate about the development and delivery of high-quality adoption services.
Kath said:
"We bring together four dedicated teams of very experienced social workers and family practitioners throughout the South West and they show a superb level of commitment to their profession.

"Our adoptive parents across the region provide a loving and stable home to some of our most vulnerable young people, and I am here to listen to children, adopters, and birth families and work with our teams the improve the service we offer to them.

"Over the years I've come to know these authorities for the expertise they bring to different parts of the adoption process. We now have the ability to put the best of our different approaches together to better serve the children and the adopters."
Kath leads Adopt South West with her experience and influence to keep the needs of Devon, Plymouth, Somerset and Torbay's children at the heart of our decision making.
Is there anything wrong with this page?
Help us improve
Don't include personal information.