Home
We are the Lead Local Flood Authority (LLFA) as defined by the Flood and Water Management Act, 2010. The new legislation is designed to improve the way we tackle the risk of flooding across England and Wales following the large summer floods of 2007.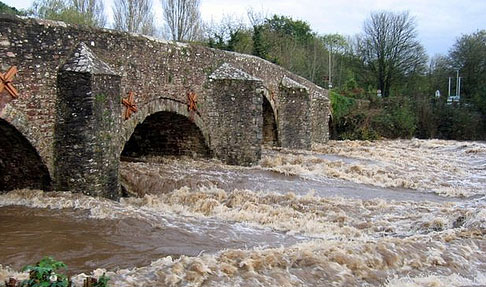 Recent flooding (Dec 2013 – Feb 2014)
The government has announced a number of schemes to support home owners, businesses, farmers and local authorities to help deal with the impacts of the recent floods.
In addition to this the Devon Community Foundation has set up the Devon Flood Fund in order to help support businesses across Devon deal with the effects of the floods. For more information on how to apply for a grant and download an application form or to give a donation visit Devon Flood Fund or call 01884 235887.
Following the recent weather and flooding since December 2013, the government has announced a number of schemes to support home owners, businesses, farmers and local authorities to help deal with the impacts of the floods. Here is a summary on the different
Flood Support Schemes
(106KB –
pdf help
) available. – See more at: http://www.devon.gov.uk/floodriskmanagement#sthash.Cw702jGu.dpuf