Sustainable Drainage Systems (SuDS)
Surface water drainage methods that take account of water quantity, water quality and amenity issues are collectively referred to as Sustainable Drainage Systems (SuDS). SuDS are a sequence of management practices, control structures and strategies designed to efficiently and sustainably drain surface water, while minimising pollution and managing the impact on water quality.
These systems are more sustainable than conventional drainage methods because they:
Manage runoff volumes and flow rates, reducing the impact of urbanisation on flooding
Protect or enhance water quality
Are sympathetic to the environmental setting and the needs of the local community
Provide a habitat for wildlife in urban watercourses
Encourage natural groundwater recharge (where appropriate)
The Flood and Water Management Act establishes a SuDS Approval Body (SAB) at county or unitary local authority levels. This means that we will become a SAB and will have responsibility for the approval of proposed drainage systems in new developments and redevelopments which serve more than one property. The SAB must also arrange for SuDS on private property, whether they are adopted or not, to be designated under the Flood and Water Management Act as features that affect flood risk.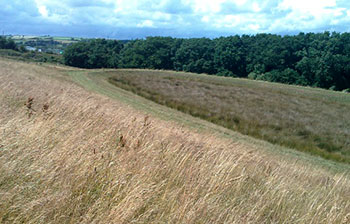 Approval must be given before the developer can commence construction and in order to gain approval, the proposed drainage systems will have to meet new National Standards for sustainable drainage. Where planning permission is required, applications for drainage approval and planning permission can be lodged jointly with the planning authority, but the SAB will determine the drainage application. Regulations will set a timeframe for the decision so as not to hold up the planning process.
The SAB will also be responsible for adopting and maintaining SuDS where they have been approved. Highways authorities will be responsible for maintaining SuDS in public roads to National Standards.
The Act also makes the right to connect surface water drainage from new development to the public sewerage system conditional on the surface water drainage system being approved by the Approving Body.
We are currently working on the local standards and the development of the SAB process and more information will be provided when this work is complete.